Women in Tech: The Importance of Diversity and Inclusion in the Workplace
By – Laura Clay
Long recognized for its lack of diversity, especially when it comes to women, the technology sector. Women are underrepresented in the tech sector while making up half of the world's population, and this issue needs to be resolved. In this post, we'll examine the value of workplace diversity and inclusion, especially in relation to women in IT. We'll examine the industry's current situation, the challenges women experience, and the actions that may be made to foster a more welcoming and equitable workplace.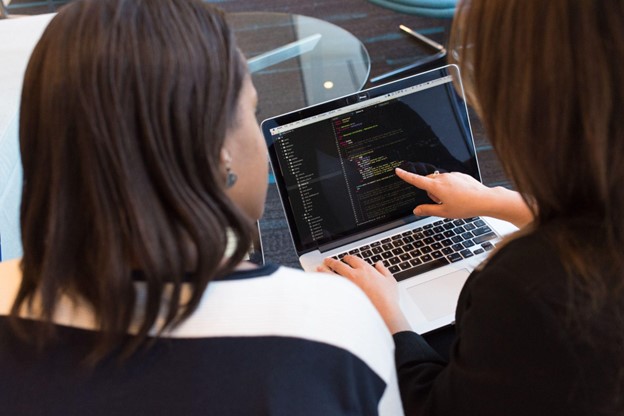 Photo by Christina @ wocintechchat.com on Unsplash
The industry's situation right now
One of the most dynamic and profitable sectors of the global economy is technology. However, it's also one of the most biased in favor of men. Women only make up 24% of the professional workforce in the technology sector, according to a survey by the National Center for Women & Information Technology (NCWIT). The industry is significantly impacted by this lack of diversity since it restricts the talent pool and may prevent innovation and creativity. 
Obstacles for women in technology
When it comes to entering and succeeding in the technology business, women encounter a number of obstacles. Lack of role models, prejudice and discrimination, and the absence of flexible work schedules are a few of these. The main hurdle is a lack of role models, which is one of the biggest obstacles. It might be challenging for women to picture themselves in leadership or authority roles when they do not see other women in those positions. This underrepresentation might make people feel insecure and like the industry is not for them.
Bias and discrimination are also significant obstacles for women in technology. It can be challenging for women to advance in their careers since they frequently experience discrimination based on their gender, race, or ethnicity. Additionally, when it comes to employment, promotion, and compensation negotiations, biases against women may exist. Lack of flexible working arrangements is another hurdle. Lack of job flexibility might make it challenging for the many women in the IT sector who are responsible for caring for children or other family members.
First and foremost, businesses must commit to diversity and inclusion. This entails establishing objectives and benchmarks for raising the proportion of women in leadership roles and developing an inclusive culture.
Second, businesses must offer women in the sector mentorship and sponsorship possibilities. Mentoring programs can help women gain the skills and confidence they need to advance in their careers, whilst sponsorship programs can help open doors and provide access to opportunities that might not have otherwise been possible.
Thirdly, businesses must establish a flexible workplace that caters to the needs of all workers, regardless of gender. This includes giving access to child and dependent care programs as well as flexible work schedules including telecommuting and part-time employment.
Beyond gender, diversity and inclusion encompass
Additionally, it's critical to understand that diversity and inclusion encompass more than just gender; they also take into account things like race, ethnicity, age, sexual orientation, and abilities. Therefore, businesses ought to make an effort to develop an environment at work that honors and respects many viewpoints, histories, and experiences. This entails granting equal access to opportunities, rewards, and recognition, as well as aggressively removing any hurdles that may stand in the way of some groups of individuals.
It is crucial to remember that improving the working conditions for women in IT is both morally right and practical from a commercial standpoint. Better decision-making, greater levels of innovation, and a higher bottom line are all benefits of a diverse and inclusive workforce. Additionally, it can enhance the company's reputation and brand image while also aiding in the recruitment and retention of top people. Therefore, it is in businesses' best interests to give diversity and inclusion in the workplace a priority.
Finally, businesses must deal with prejudice and discrimination in the workplace. This can be achieved by rules and procedures that are intended to prevent and remedy discrimination, as well as training programs that inform staff members about the value of diversity and inclusion.
Conclusion
The technology sector is among the largest and fastest-growing in the world, but it also has a male-dominated workforce. Women are underrepresented in the field and encounter a number of obstacles on their path to success. Companies need to actively work to promote diversity and inclusion in order to establish a more welcoming and equal work environment for women in technology. Goal-setting, offering mentorship and sponsorship opportunities, fostering a flexible work environment, and tackling racism and discrimination are all part of this.
Must Read: –