The multi-talented Nina Edwards Anker, who founded the award-winning nea studio in 2006, specializes in architecture and interiors. Some of nea studio's standout projects include the Cocoon House (the Gold-LEED, award-winning cocoon-shaped home that maximes light, heating/cooling breezes, and efficiency); her algae lighting fixtures using sustainable material and demonstrating algae can serve a range of products and design installations and be beautiful) and the Big Dipper (100th Anniversary commemoration of the Bronx Exposition of Science, Art and Industries with a functional seating/lighting art installation consisting of seven solar-powered stars on wooden block pedestals, connected by six benches).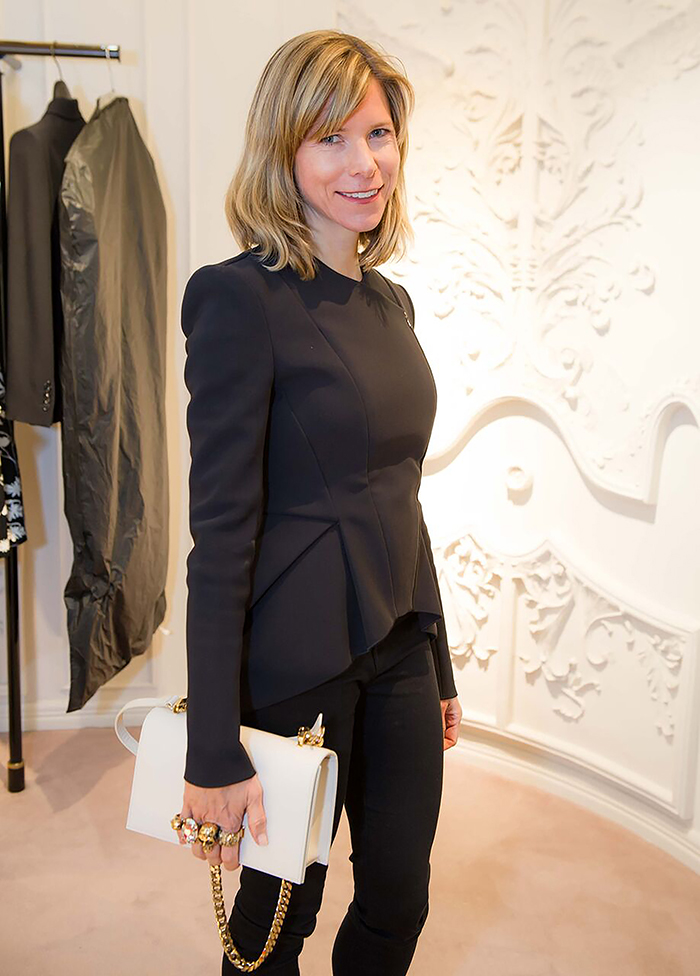 Putting as much emphasis on eco-friendly design as well as aesthetics, Edwards Anker balances not only the ins and outs of creating and manufacturing but the daily challenges of running a business and keeping clients happy. We spoke with Edwards Anker about her challenges and successes of evolving her mindful design business.
You've taught at Pratt, Parsons, the Oslo School of Architecture and Design, Sotheby's Institute, and New York University Gallatin. How does teaching inform your work and vice versa?
Teaching young creatives keeps me on my toes in so many ways! And vice versa, I can guide the students' growth by listening well, being succinct, up-to-date, and engaging. This is important for nea studio in terms of relating and presenting to colleagues, clients, and employees. While I teach a specific approach to architecture and design, the content also covers classic and emerging examples of architecture, environmental/interior design, art, materials, and technology, which helps keep the studio updated, as well as connected to the classics. Vice versa, I enjoy introducing students on an individual basis to work that can guide and inspire them.
What did you learn from your work in Oslo, Norway, as an architect with MMW Arkitekter and a-lab, that you use in your practice today?
There's a Norwegian expression my boss at a-lab told us during a particularly stressful period, 'holde tungenene rett I munden,' or 'hold your tongues straight in your mouths,' which pretty much means shut up and concentrate. This summarizes what I learned about working as a professional in Oslo – very different office culture in NYC, which can be sometimes loud, including the occasional swear word, and long hours. All the work in Oslo gets done between 8am and 4pm sharp (school pick-up time) and the month of July is strictly off, so lunch ('mattpacke' packed sandwiches) is usually inhaled in about 10 minutes, as timelines are strict and there is little working overtime. I've never been as focused, at times panicked, as I was in Oslo; the office energy was contagious. I try to remain that focused every working day!
Do you design furniture and then a home to fit it or a home first and then furniture to fill it?
The home with its living patterns in relation to the site comes first.
As a Design Director at Terreform One and a founding member of New Lab at the Brooklyn Navy Yard, what do you think collaboration offers individuals? Can you give us an example?
Collaboration and exchange of ideas keeps us fresh and alive, as well as engaged as citizens and professionals within our communities at different scales. A particularly potent example is during isolation in the pandemic; three times weekly we held zoom reviews at Terreform One, during which we brainstormed projects that kept us connected to local and global communities, such as a TedEx project that addressed species extinction globally, as well as a project for NYC that addressed the growing hunger problem locally. Mitchel Joachim, the co-founder of Terreform, is a firm believer in and enactor of inclusiveness and collaboration, a philosophy that has kept Terreform One growing on many levels.
New Lab provides a fruitful space for innovation, production and collaboration that has served its members well. We all help each other out. For example, as a member of New Lab, nea studio was asked to design the corner office of a biomaterial startup; currently we're embarking on consultation for an affordable housing pilot project for NYC, to be installed at New Lab.
How and why did you decide to use lentils for your Beanie Couch?
At the studio we make a lot of models by hand to inform our work. We started by making/sewing scale models and trying different organic fillings, such as buckwheat. Scaling up, we decided lentil beans provided the proper amount of graininess to serve the aim of comfort and ergonomic wellbeing.
Tell us about marine algae and why it's such a good product for lighting design?
Locally sourced chlorophyta, or marine algae, is a translucent and renewable material in brilliant green. In an increasingly high-tech global world, I'm inspired by local organic materials with known origins, which are familiar and connect to the natural world. The idea of the lamps originated from a Ph.D. research project about materials and light. I had been searching for biomaterials that were translucent and locally sourced to filter and soften the light of LED bulbs.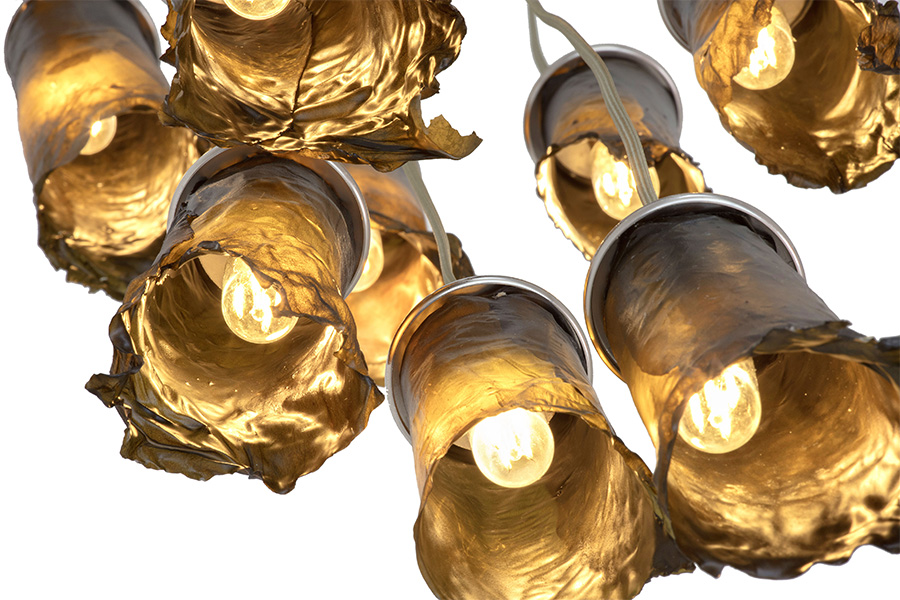 The translucent algae diffuse the light through any room and the golden-hued brass or bronze frames reflect the LED bulbs in an even warmer light. And, as LED lighting technology improves, the color range will widen. Each sheet of algae is handmade into a lampshade, each one with its own sculpture, as its edges curl up in different formations as they dry.
Can environmentally sustainable products also be reasonably priced?
That's a great question and one that I am hyper-aware of. We're continuously improving on price options; for example, the research and development for the above-discussed algae began in 2014, when nea studio could only source the algae from Amsterdam. Now, eight years later, nea sources the sheets from a local seafood shop in Brooklyn. Now that the algae is so easily accessible, we continue to try out new material combinations and configurations.
What do you attribute your success to?
To the strong desire to create spaces that uplift peoples' lives, along with hard work and collaboration!
What is the best advice you'd give a designer starting out?
Keep sketching to keep in touch with your intuitive voice. Also, work hard while you can, there are no shortcuts.
What can we expect from you in the future?
More uplifting spaces that synchronize the wellness of human beings and the planet; in other words, more holistic environments that promote feelings of calm, spaciousness, and connectivity to natural elements.
Must Read :-