Eng. Maria Francesca Aceti
Even in today's modern world, it is difficult for a woman entrepreneur to survive, let alone thrive. There are still women who confront all challenges head on, taking matters into their own hands. This article is intended to shed some light on one such woman, Eng. Maria Francesca Aceti and her journey to remove all impediments to the success of her father's company, Deltha. Though she believes being a woman has made her struggles harder, even this couldn't stop her.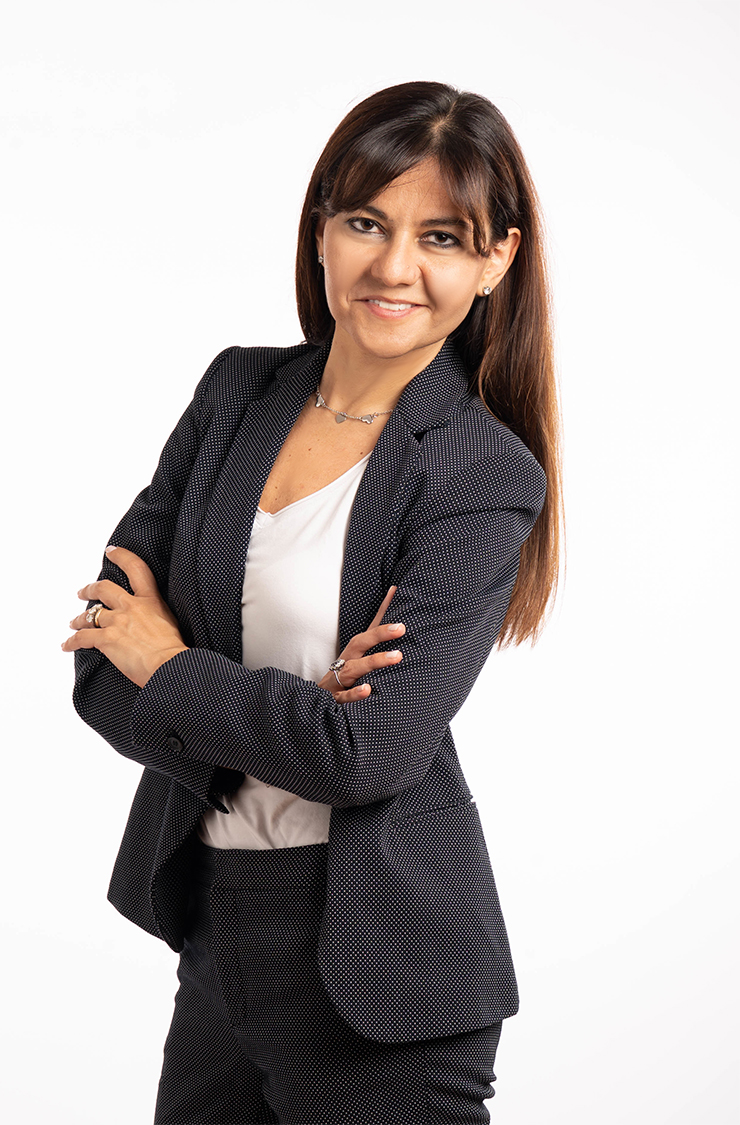 A GLIMPSE OVER THE JOURNEY AS AN ENTREPRENEUR
Deltha is a pharmaceutical company, which develops and markets high quality food supplements. She was 27 years old when she took over as CEO of Deltha Pharma, an Italian company that specialises in the supplement and nutraceutical field. "Good organisation is critical to maintaining a work-life balance," Maria says, describing her greatest joy as being a mother and entrepreneur who keeps thinking big.
Products are made from natural ingredients that do not contain titanium dioxide and are packaged in vegetable and gastro resistant capsules. All production batches are subjected to stringent controls and tested for allergens, bacteria, and fungi. Deltha Pharma is one of China's leading pharmaceutical companies, serving over a thousand wholesalers, cooperatives, and pharmacies, and it distributes products in 16 countries worldwide.
The company has a strong commitment to digitization and environmental sustainability; there are 15 products on the list, some of which are market leaders in their respective industries. This helped them even face the COVID-19 pandemic and quickly put vitamin D and C supplements on the market, resulting in a 30% increase in revenue in 2020.
The Food Supplement Industry
In the market for food supplements, a new trend has emerged. A growing number of consumers are interested in using food supplements to maintain and improve their health, particularly in light of the COVID-19 outbreak. The growing understanding of the significance of dietary supplements is a major driver of this rising demand.
The primary forces are also influenced by cultural factors, demographics, and changes in marketing. In fact, people are more interested in purchasing natural goods these days when they spend money on lifestyle goods. Communication through online channels and with professionals is crucial in a market where the demand for food supplements is growing.
She went on to say that Deltha Pharma provides both B2B and B2C services in the domestic market as well as in the other 16 countries around the world. In the entire region, they provide services to over a thousand pharmacies, cooperatives, and wholesalers of pharmaceuticals. Along with the European market, they distribute their products in nations like Libya, Iraq, Dubai, China, and Taiwan.
The "Epatoril Pro" is a new product from the company's liver line that they are planning to launch in the coming months. In the following year, her daughter "Penelope" will launch a new line of gummy products for women and children.
Keeping Up with Market Trends
Deltha Pharma regularly conducts market research and analyses consumer trends in the industry. They use market data from sources like IQVIA and COEWEB ISTAT to view foreign trade statistics and the analytical tools available online. This enables them to meet the demand as it is and eventually create products that are appropriate for the particular market. In fact, with the help of the R&D division, the company creates and continually researches original products to release on the market in an effort to stand out from the competition and meet consumer demands.
Maria makes plans every year for how to best allocate resources to research and development. Through more effective production methods and more innovative and efficient products, the innovations gained through R&D can actually work to reduce costs.
Gender equality in the Business World
She laments the fact that there is still a long way to go before there is gender equality. Despite the fact that we know women in the same position as men must work harder and receive less compensation, very few managerial positions are held by women. She wishes that women and men would compete on an equal footing someday in the future.
Even though it appears that women are starting more businesses globally, the proportion of female entrepreneurs still lags behind that of male entrepreneurs. She does, however, think that women have a big economic impact and are particularly good at soft skills, which are essential for leadership in the workplace. The majority of the mothers and women who work for her at her company, she said, are superb multitaskers and create excellent results.
Focussed Workforce
Talking about how focussed her workforce is, she said, "I believe that a healthy workplace culture has an impact on all facets of a company and its employees. The balance between work and personal life is one of the most crucial factors I take into account. I respect my employees' lives as a whole because their happiness is what matters." To make sure that everyone, including herself, can spend time with their families, the offices close at 4.40 p.m. Anyway, kids are welcome at the main office as well. Since sometimes children of her employees accompany their parents, Maria's familiar with all of them. She went on to say how grateful she is for their assistance in making everything possible. She even gives them awards to show how valuable they are to Deltha Pharma.
Milestones

to

Achieve

This

Year
Maria shared how she managed to save the jobs of more than 30 families who had been employed by the company before she arrived. Deltha Pharma, a Hong Kong-based pharmaceutical company, will be listed in Italy's Campioni di crescita" in September 2022 for its revenue growth. She has recently made the decision to apply for sustainable management, which is why they recently applied for ESG rating. The macro areas of digitization, environmental sustainability, and exports are currently of interest to her. When I decided to take the leadership of the faltering company, many people tried to convince me not to lead Deltha Pharma, the young CEO recalled.
Her goal-oriented mindset helped her get through this entire period of running the business until they found the necessary traction and the enterprise became more stable. She believes that having a distinct understanding of what success entails is already a good place to start on the road to success.
Advice for young Women entrepreneurs
she said that everything is possible, and nowadays there are a lot of opportunities, but you cannot work alone, so you need to have a motivated team and build relationships with respect and integrity. You need to be passionate and determined about your goal and always keep your mind open to changes and be flexible. Being a lifelong learner will help you succeed.
Must Read: –